We're here for any task YOU may have!
No matter how small or big task you may have for your home/office, our wide range of maintenance & repair services are available for YOU at the time you need it most.
Just book your service and our expert will available at your address within few hours.
⏱️ LIMITED Time Offer
NO Visiting Charge & Services Starting from 99*/- Rs Only!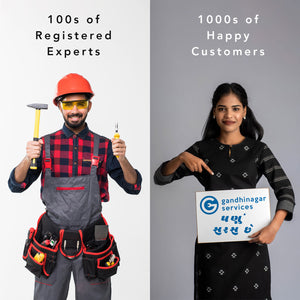 EXPERT SERVICES AVAILABLE FOR YOU
🔥 A.C. Service starting from 299*/-
- Carpentry ( Mistry wooden work )
- Bird net fitting ( Pigeon / Dove )
- Civil Construction / Repair work
- Plumber for Repair / Installation
- Electrician for Repair / Installation
- Home indoor / outdoor Paint work
- Appliances Repair ( AC, Geyser, etc.. )
- Labour contractors
- Affordable Interior Design
- Hire a 8-Seater AC Car @ 11rs / KM
CHECK all the SERVICES WE OFFER IN DETAILS HERE >>
💁 Listen to Our Customers
" It's really easy to fix things now. Leakage problem in bathroom fixed in few hours. Easily Recommended - Pratik Patel "
" I am new to this kudasan area and did't have much contacts but thanks to Gandhinagar Services, small home painting task was easily done - Usha Tank "
" Had electricity issue in my house, i just called them and their service expert visited my location in no time. Fast pocket friendly service 👍 - Jitendra Soni "
" Well this is my genuine review after using their service. I am impressed and we do have to support 🇮🇳 local useful start-ups like this. Always there is a room for improvement. I would rate 9 / 10 for their service. Definitely try them for more house related work in future. - Mahendra Prajapati "
How Can Gandhinagar Services Help You?
Local Expert You Can Trust 👍
Gandhinagar Services is an online marketplace that allows skilled and experienced local professionals to connect with customers looking for home maintenance and handyman services. 
Do support a Gandhinagar based firm and contribute towards growth of this beautiful city & country.
Our locally available services are served to make your life easier & happier :)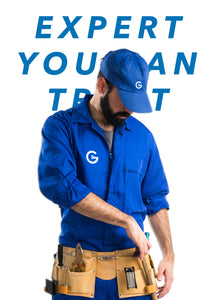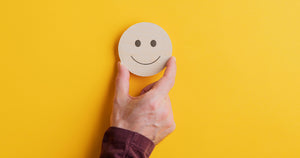 why customers ❤️loved our services?
- Fast Service for any small / big task
- Experts available locally to Kudasan, Randesan, Raysan, Sargasan & Gandhinagar Sector area.
- Easy booking & quick solution within Few hours for small tasks.
- NO visiting charge if you take our service.
- Services starting from 99*/- Rs Only!
Why Gandhinagar services? learn more about us here >>
GET FASTER BOOKING
Enjoy a FREE visit on Your Favourite Home Maintenance Services!
Now you can book Gandhinagar Services's accessible, safe, and stress-free home maintenance services at an extremely low cost. Hurry up!
Get Android & iOS app.
DOWNLOAD OUR APP TODAY >>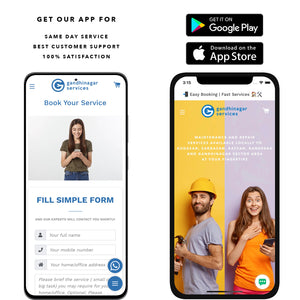 Get Your Home Maintenance & Repair Needs to be Handled Quickly and Easily
Home maintenance and repair can be a daunting task. Whether it's plumbing, carpentry, painting, or all of the above, it can take hours of research to find reliable people to do the job correctly. Luckily for Gandhinagar homeowners Many handyman services can make home maintenance and repairs quick and easy.

Hiring a professional handyman service has many benefits. The most important use is that you can trust that the work will be done right the first time. Professional handymen have been trained in multiple trades, so you don't have to worry about finding separate people for different jobs. Plus, they come with their tools, so you don't need to worry about having the right equipment.

Another benefit of hiring professional handyman services is that they are usually more affordable than hiring individual contractors or plumbers. Many companies offer package deals where you get multiple services at discounted rates compared to separate individuals providing each service. Finally, working with a professional company saves time since you don't need to search for individual contractors who may or may not be available on your timeline.

Handyman services offer a wide range of services, from essential home maintenance and repairs like carpentry, plumbing work, painting, etc., to larger-scale remodelling projects such as bathroom or kitchen renovations. Many companies also offer speciality services such as pest control, water damage restoration, electrical wiring repair and installation, appliance installation and removal services, and much more. Whether your home maintenance needs are big or small, an experienced handyman is likely ready to help you!

If you are looking for reliable home maintenance & repair services in Gandhinagar, look no further! Professional handyman services provide quality workmanship at an affordable price point, making them perfect for your needs, whether basic repairs or even large-scale renovations! Save yourself time by working with a single contractor who can handle all your home maintenance & repair tasks without breaking the bank! Don't wait - contact a professional handyman service today!